Five key tips for deciding if retirement living is right for you
Downsizing, or what I call 'right-sizing', into a retirement village can be both exciting and confusing. Here's my top five tips on how to get it right.


1. It's all about finding the right vibe

Retirement communities offer a range of lifestyle options, from facilities and activities for those seeking an active lifestyle to services for those who need care and support to continue living independently – and everything in between.
It may sound corny, but when it comes to choosing the right one for you it's all about the vibe.
In real estate the advice is normally 'location, location, location', and proximity to family and friends and amenities is an important aspect. But a significant factor of your enjoyment in a retirement community will be the time spent with other residents so finding one with the right vibe for you is key.
Get a feel for the community, the residents and the activities by attending open days and other village events. Some people may scoff and say that those events are 'just cups of coffee and cake' but getting a good sense of the community and what it is like to live there before you actually move in is valuable research.
If you find that village life isn't for you, there is a cooling off period – that said, the cooling off period can be quite short, sometimes 14 days. Some villages will offer a 'move in guarantee', where if you are not happy in the village you can move out within a certain period (often six months) and pay no exit fee. Under these contracts you may need to pay a market price rent for the period of your stay.


2. Understand your retirement village contract

Your contract plays a vital role: to set out your rights, responsibilities and costs. Make sure you understand it so there are no surprises down the track. Sometimes it can be easy to focus on one element, like the costs or the rights (let's face it, most people don't want to read about responsibilities). But it is important to understand each element and how it will potentially also affect your Age Pension entitlement and eligibility for rent assistance.
If the amount you pay for your unit is less than $214,500, from a pension perspective you will be treated as a non-homeowner (which gives you a higher asset test threshold). The amount you pay for your unit is included in your pension assets and you can also claim Rent Assistancefrom Centrelink for your weekly or monthly service charge.
If the amount you pay is above $210,500, you will be treated as a homeowner from an Age Pension perspective. This means the amount you pay is exempt from pension means-testing but you can't claim rent assistance.


3. Crunch the numbers very carefully

Retirement community costs vary widely. Sadly, many people use rules of thumb that can seem logical to help them make their decisions, but these often turn out to be incorrect. I often hear people say, "If I can sell my house for more than I pay for my unit in the village, then I know it's affordable" or "If one village has an exit fee of 30 per cent and the other has an exit fee of 40 per cent, then the first one is cheaper".
The truth is that understanding the costs and comparing villages is easier if you break it down into: the ingoing, the ongoing and the outgoing. This will make sure they you have a clear understanding of exactly what you are going to pay and when.
As part of crunching the numbers, you can make a budget that includes not just the village costs but also your personal expenses, from day-to-day groceries, petrol and entertainment to big-ticket items such as holidays and Christmas.
Make sure you factor in any change to your pension entitlement when you move into the village. If you are eligible for Rent Assistance, add that in too, and if you are going to have extra money to invest, then don't forget that.


4. Think about your future care needs

Understanding what care can be provided in your new home, how you access it and how much it is going to cost is a good idea, even if you don't need care today. Asking a simple question – 'What happens if I need care?' – can help you better understand what will happen in the future.
In some villages, it can be a condition of your contract that you need to move out of the village if you need care. For some villages, typically referred to as 'care communities', it may be a condition of entry that you need care. It's not about one being right or wrong, it's just about knowing where you stand and making sure that it is what you expect.


5. Get expert advice

Understanding the contract, crunching all of the numbers, understanding the impact on your pension and the amount you will receive after you leave (and when) can be complicated. Seeking advice from professionals who specialise in this area will help you get it right.
'Not moving here sooner' is the most common regret for residents of retirement villages. For others, though, the regret is not understanding the costs and only realising what they are years later. The best way to be prepared is to do your research and get independent advice.
If you are interested in finding out more about your retirement living options, the free Senior Living Masterclass events are a great opportunity to get your questions answered by independent experts like me, who specialise in the aged care sector.


Important information: The information provided on this website is of a general nature and for information purposes only. It does not take into account your objectives, financial situation or needs. It is not financial product advice and must not be relied upon as such. Before making any financial decision you should determine whether the information is appropriate in terms of your particular circumstances and seek advice from an independent licensed financial services professional.
---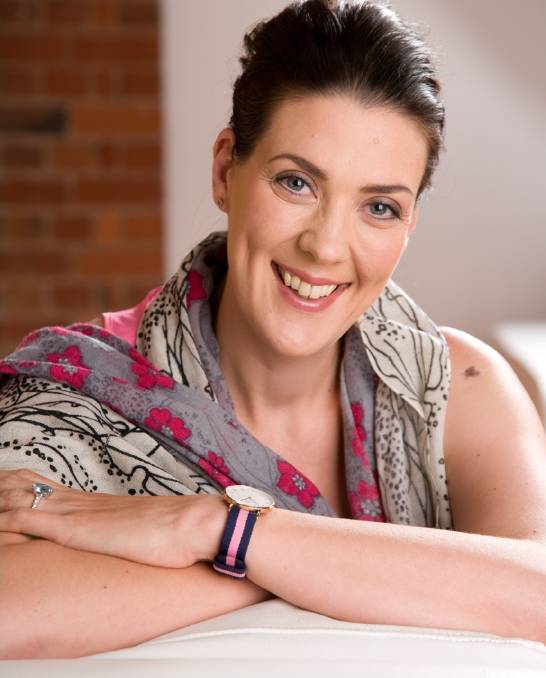 Subscribe to our newsletter
Be the first to receive the latest news, events and properties for sale at Aveo
Subscribe to our newsletter
The latest Aveo news, articles and resources sent to your inbox.
At Aveo, we respect your privacy and will not share your personal information. You can find out more by downloading our Privacy Policy.