COSTS & CONTRACTS
Your choice of 3 contracts
Choose the retirement that's right for you
At Aveo, we appreciate that everyone has different needs and circumstances. That's why we've tailored our residential contracts to ensure you can enjoy the retirement lifestyle that best fits your requirements.
Choose from one of three personalised contracts and save on costs associated with real estate commissions, marketing and advertising, refurbishment and reinstatement fees. Plus, you can also enjoy the benefits of no exposure to the fluctuations inherent within the real estate market.*
Let us help take the hassle out of your next property purchase, so you can focus on making the most of your retirement.
*Terms and Conditions apply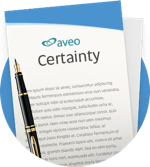 Aveo Certainty
Enjoy the flexibility to move locations, or to step up to a higher level of care and support if your circumstances change.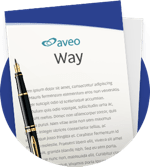 Aveo Way
Relax with the peace of mind that comes with adjusted guarantee periods and a shorter repayment period.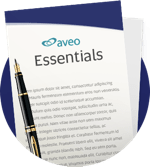 Aveo Essentials
Secure the lifestyle you want right now with this straight-forward approach to retirement living.
Want to know more about our contract options?
Get in touch with us today and have all your questions answered.
Independent Living and Serviced Apartment

Independent Living and Serviced Apartment

Accrual Period - New Residences

DMF - Established Residences

DMF Accrual Period - Established Residences

6 or 12 months from departure2

Additional Membership Transfer options1

Transfer to designated Residential Aged Care community4,5
Transfer to any unit in our Australian portfolio5

$2,000 p.a paid upon exit
Important Information (Disclaimers & excluded communities)
1All three contracts include a number of retail and other benefits e.g. no refurbishment or sale costs on exit.
2 The Retirement Villages Act in New South Wales and Tasmania requires an operator to pay the exit entitlement within six months of certain events for communities in those States. For communities in other States and Territories, the repayment period is 12 months for the Aveo Essentials contract option.
3Available on Independent Living Unit purchases only.
4 Available for transfers to any Aveo owned and operated residential aged care facility. In addition, for residents located and transferring within Newstead, Durack, Minkara Resort and Mingarra and resident transfers from Carindale, Taringa, The Clayfield and Robertson Park to Newstead; from Springfield and Robertson Park to Durack; from Bayview Gardens and Peninsula Gardens to Minkara Resort, the net payment from the resident's contract will be accepted as the total Refundable Accommodation Deposit. Subject to terms and conditions, availability and eligibility for Residential Aged Care.
5 All transfers are subject to eligibility and availability. The full terms and conditions are included in the contract documents, which are available on request.
6 Dependent on the location of your community.
Not sure which contract is right for you?
Get in touch with us today and have all your questions answered.
Subscribe to our newsletter
The latest Aveo news, articles and resources sent to your inbox every month.
At Aveo, we respect your privacy and will not share your personal information. You can find out more by downloading our Privacy Policy.