About Aveo
Kindness, care & respect
Making changes for the better
For over 25 years, Aveo has been dedicated to delivering the best in retirement living and care.
Aveo is a leading owner, operator and manager of over 90 retirement communities across Australia. Aveo is owned by Brookfield Asset Management.

We have been listening to what our residents want and have made changes for the better, including:
Invested in better care and health services
Created a world class food offering
83%* resident satisfaction
High standards for our residents
Aveo are proud members of the Retirement Living Council and supporters of the Retirement Living Code of Conduct.
Reinventing retirement
Our innovative approach to care delivery and community design mean we're able to truly say that we are redefining retirement for all Australian lifestyles.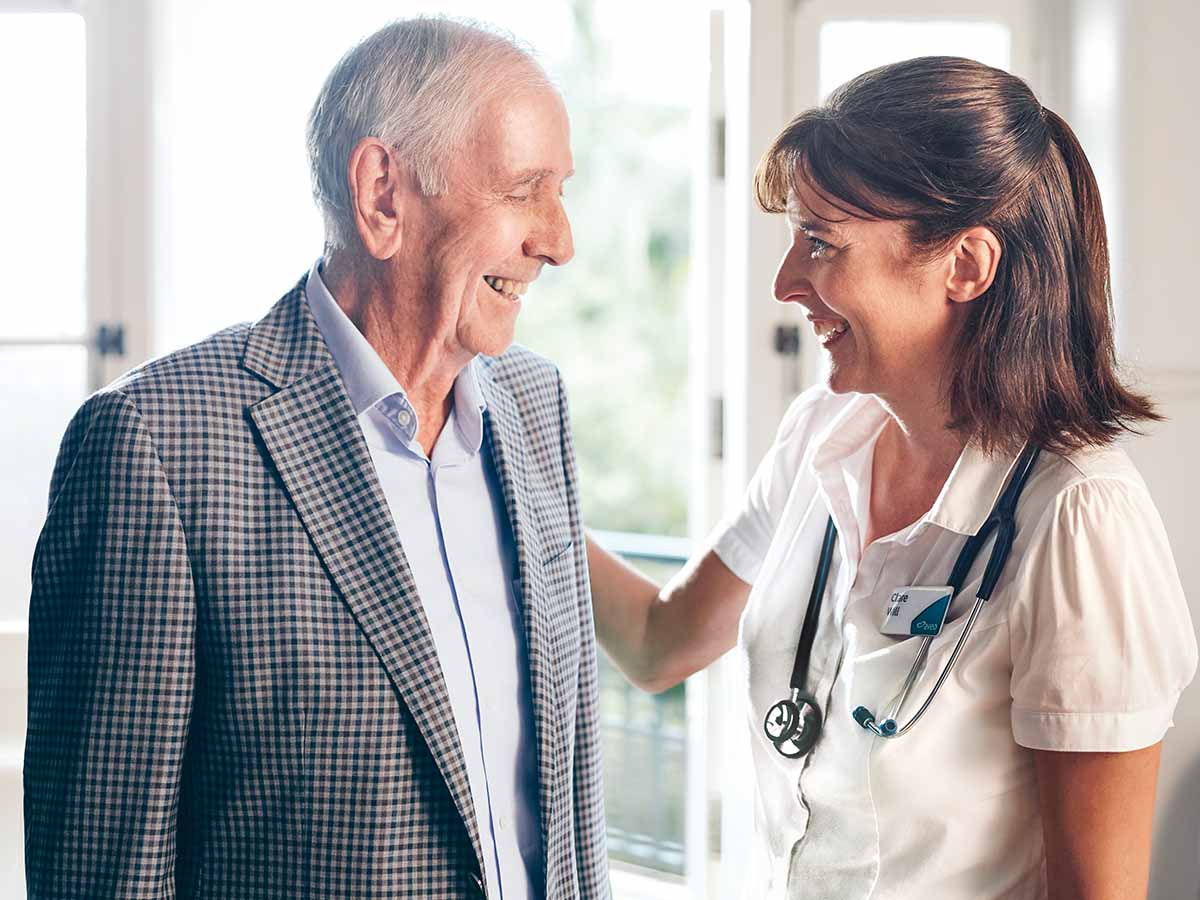 Every Level Of Care
Providing safe, vibrant, welcoming communities with a choice of quality care services is part of Aveo's commitment to the care and wellbeing of older Australians. We are proud of our investment in care services, and offer the full spectrum of care from Independent Living through to Aged Care, including palliative, dementia, respite and home care.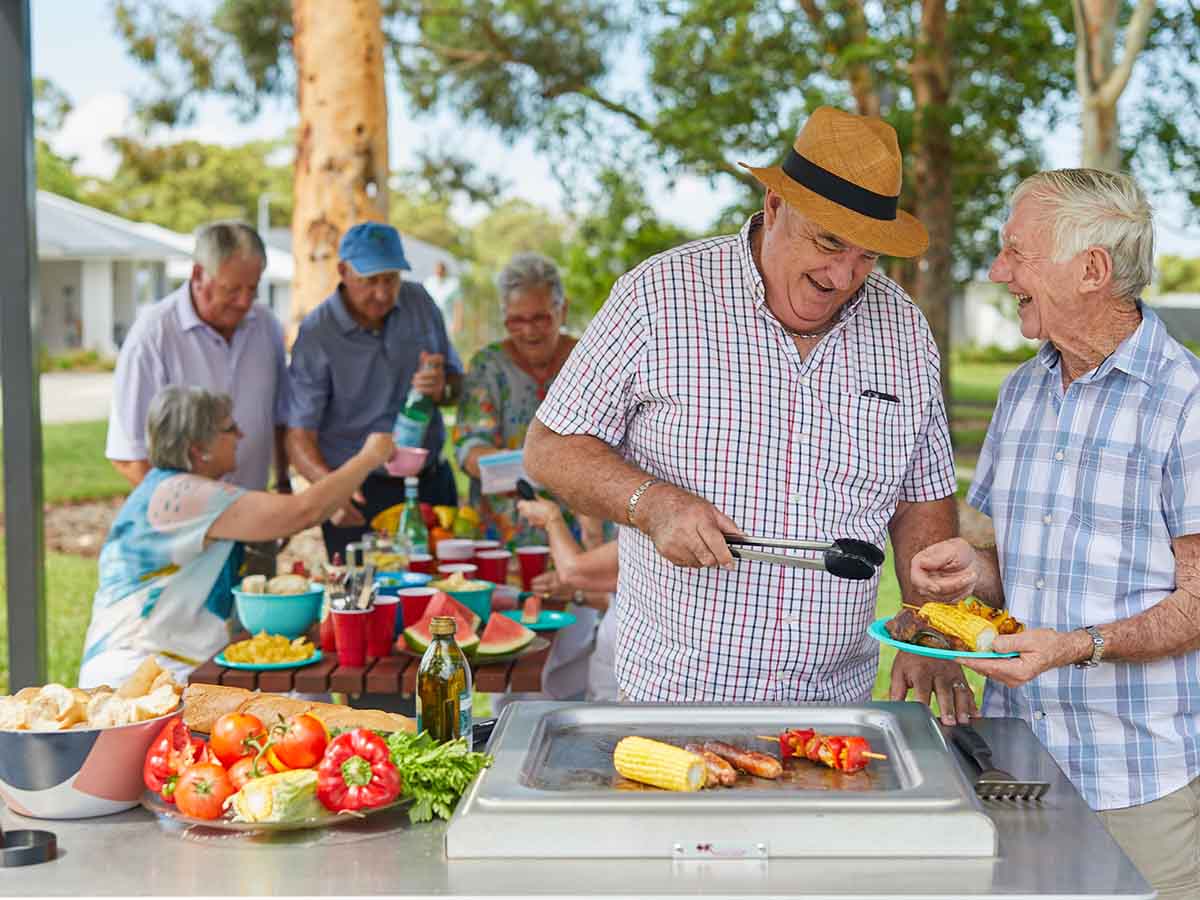 Vibrant Communities
Whilst we have developed state of the art, award winning properties, we know that our communities are more than bricks and mortar. When living in our vibrant communities surrounded by like-minded people, our residents often feel as though they have a lease new on life and new opportunities to live how they choose.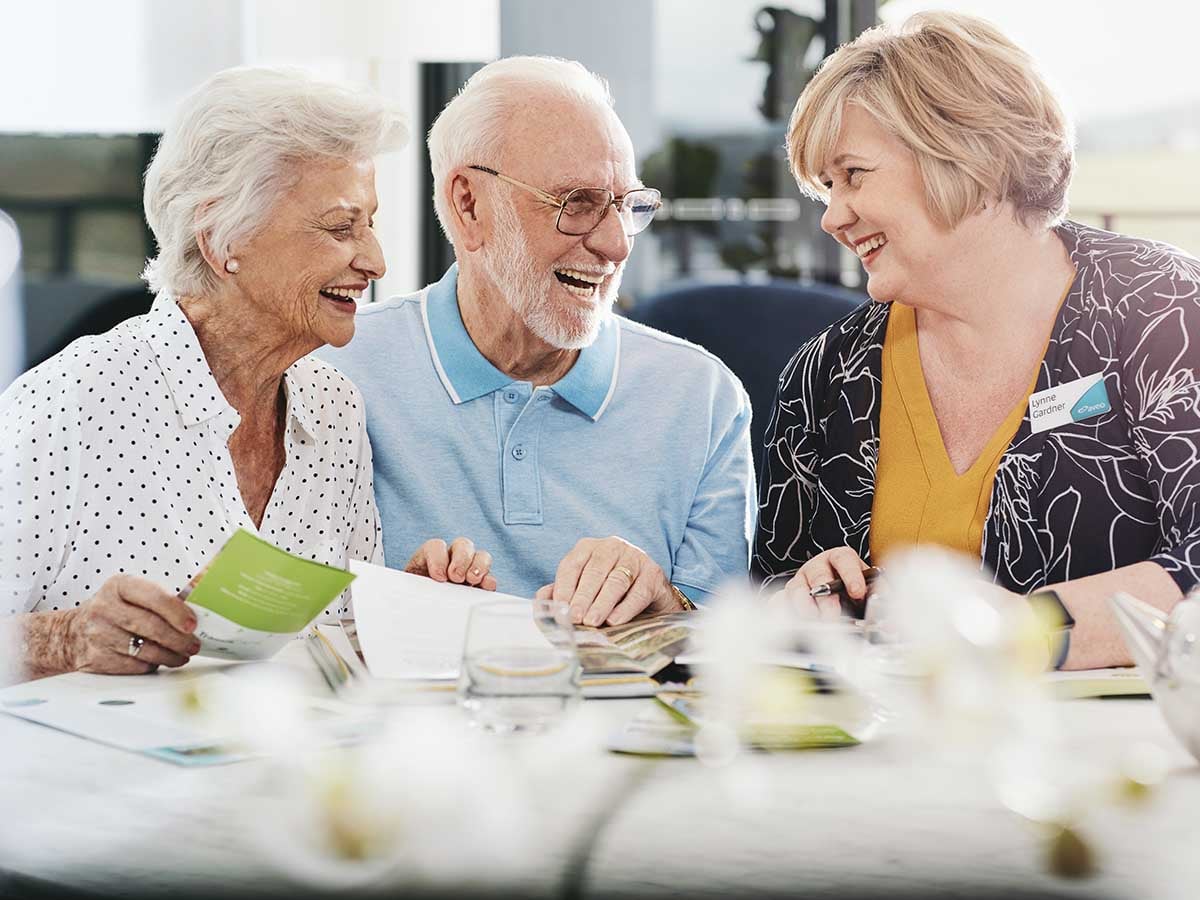 Providing Certainty
In 2016 we led the way with our industry-leading Aveo Way contract. We have continued to listen, and introduced the Aveo Certainty contract which offers flexibility to move between locations or to higher care.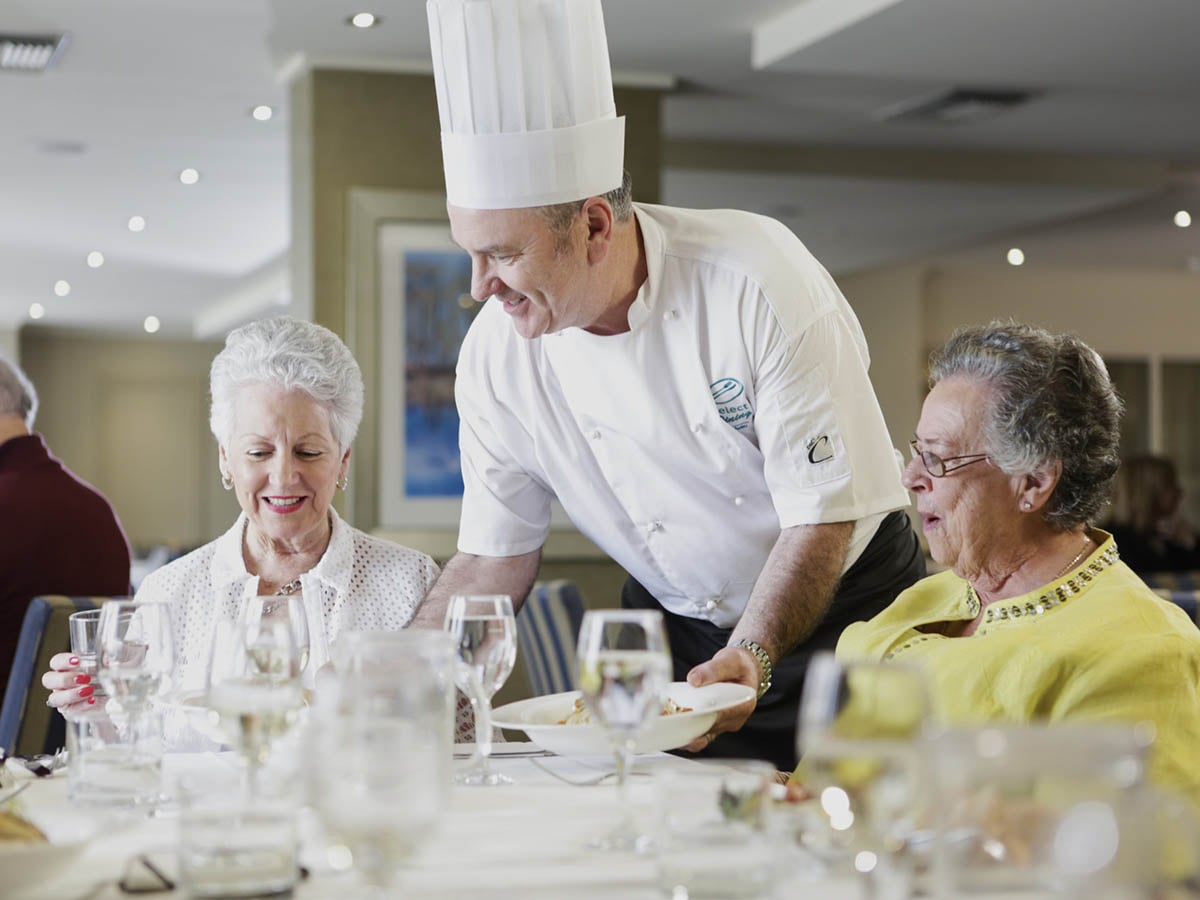 5 star approach to food
We have partnered with Nutrition Professionals Australia (NPA) to develop a nutritional framework specifically for seniors - a first for the industry. We are making quality, delicious and nutritous food accessible for all of our residents in our restaurants and dining rooms, and through our first of a kind restaurant-quality ready meals.
Changing Lives
As part of our commitment to older Australians, Aveo has formed a partnership with the PA Research Foundation, home to the discovery of the world's first cancer vaccine. Since 2016, Aveo staff and residents have raised over $400,000 in support of life-saving breast cancer research.
Industry Standards
Retirement Living Council
Aveo are proud to be a member of the Retirement Living Council, and the Council's eight-point plan which will lead to a significant improvement in industry standards.
Retirement Villages Act
Our retirement and Freedom Aged Care communities are govened by State legislation, designed to protect consumer interests.
Aged Care Act
Our Residential Aged Care communities are govened by Federal legislation, designed to protect consumer interests.
*2019 resident satisfaction survey
Subscribe to our newsletter
The latest Aveo news, articles and resources sent to your inbox.
At Aveo, we respect your privacy and will not share your personal information. You can find out more by downloading our Privacy Policy.