Understanding Aveo's care and support services
Home care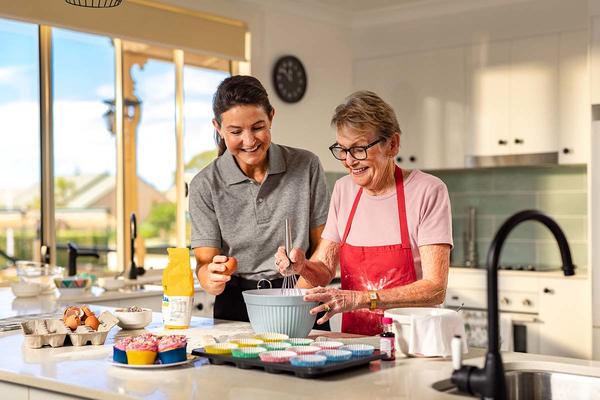 Empowering your independence with home care options
As we age, a helping hand can make a world of difference in remaining independent for as long as possible. Aveo's personalised and flexible care and support service empowers you to maintain your independence in the home and community you love while living life to the fullest.
As an approved provider of Commonwealth-funded Home Care Packages*, our team can guide you or your loved one on your journey to receiving the necessary care and support you need.
Flexible support, the way you choose
Whether you need a little support around the house, a companion to support your favourite hobbies, a helping hand to get you feeling your best, or services to keep you active and healthy, Aveo gets you the support you need, when and how you need it.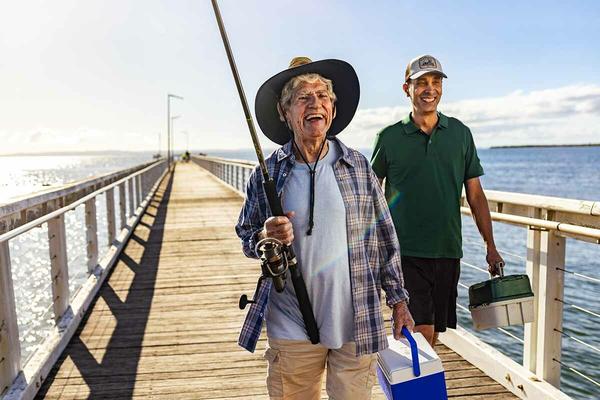 Get help at home with house-keeping services. Cooking, cleaning, laundry and gardening.
Connect with wellbeing services that support your lifestyle. Shopping, transport and home modifications.
Access lifestyle assistance for the day-to-day. Mobility, showering, dressing and grooming.
Enjoy wellness services for your overall health. Occupational therapy, physio, podiatry, speech, dietary, hearing and vision.
Care experts, so you don't have to be
Navigating care can be daunting. With the support of Aveo's care at home team it needn't be. From helping identify support needs and accessing suitable government funding, to facilitating access to tailored assistive services, our professional team is here to help, every step of the way.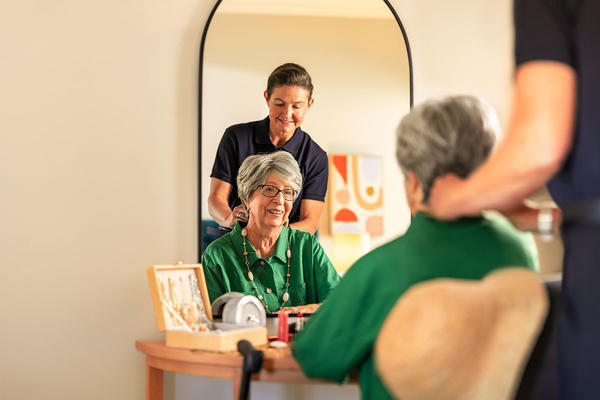 We're a trusted adviser, offering tailored advice around your care.
We're here to take the hard work out of connecting with My Aged Care.
We help you understand, access and maximise Government funding.
We help you tailor a support plan that complements your lifestyle.
We're there as your needs change, connecting you to the help you need.
What do our customers say?
The views and feedback from our customers are important to us. We conduct a survey every six months to ensure our customers are happy with our service and can proudly say that 98% of our current consumers would recommend us as a preferred supplier of home care services.
But don't take our word for it, hear what Anne has to say about how Aveo home care services have helped her and her husband to maintain an independent and empowered lifestyle.
Our fee for service option
As the name suggests, you can quite simply pay for the services you want, without the need for government assessments, waitlists and restrictions. Prices vary, but you'll have access to the full breadth of health, wellness, domestic and lifestyle services available.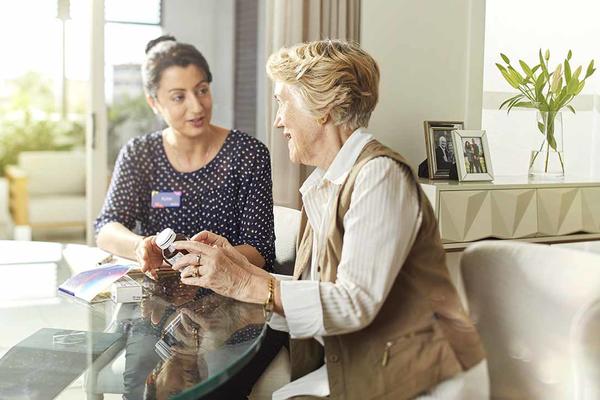 Accessing home care services with Aveo
Care at home services with Aveo are offered in our retirement communities across four states - New South Wales, Queensland, Victoria and South Australia. Scroll down to visit your preferred locations.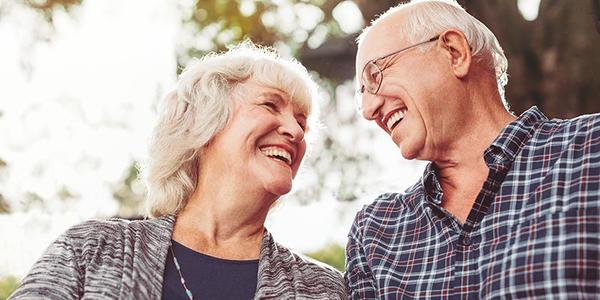 Living options at Aveo
Whether you're looking for a low-maintenance lifestyle in a vibrant and social community, or a private and secure space with a little more support, our wide range of living and care options offer you real choice in your retirement lifestyle.
Australia's leading retirement provider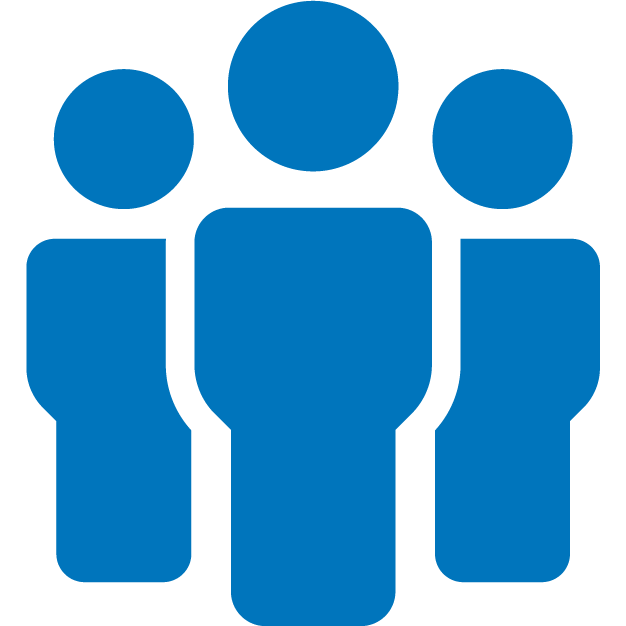 Over 30 years' experience in retirement living with communities across Australia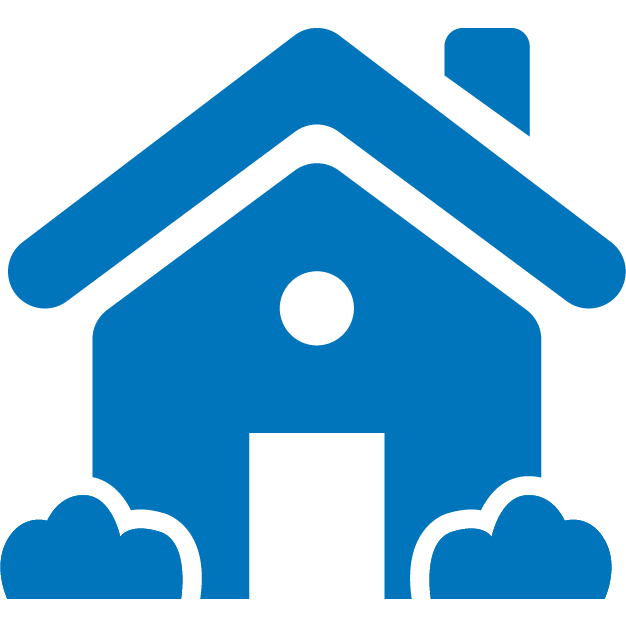 Range of units, villas and apartments designed to suit all budgets and lifestyles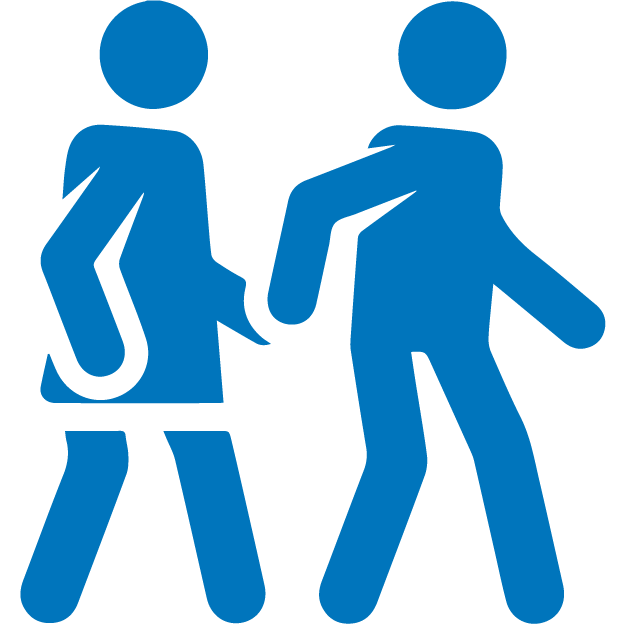 Vibrant and social communities, with a range of activities and events to help you live well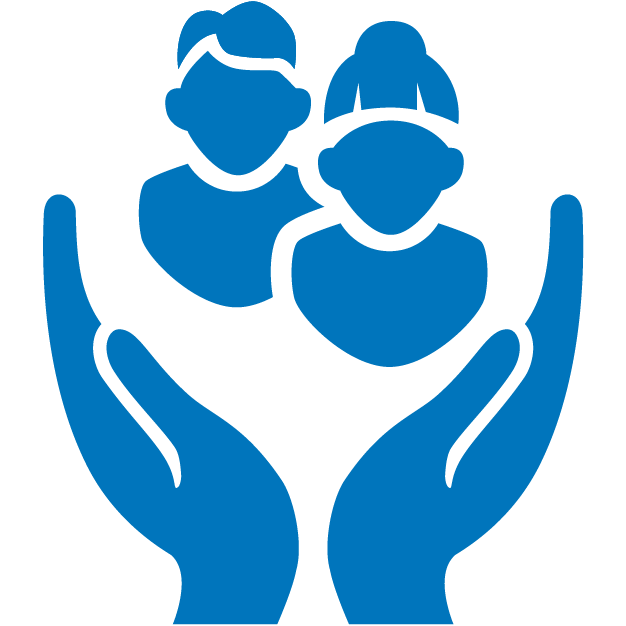 Services to help you live independently and enjoy more time for the things you love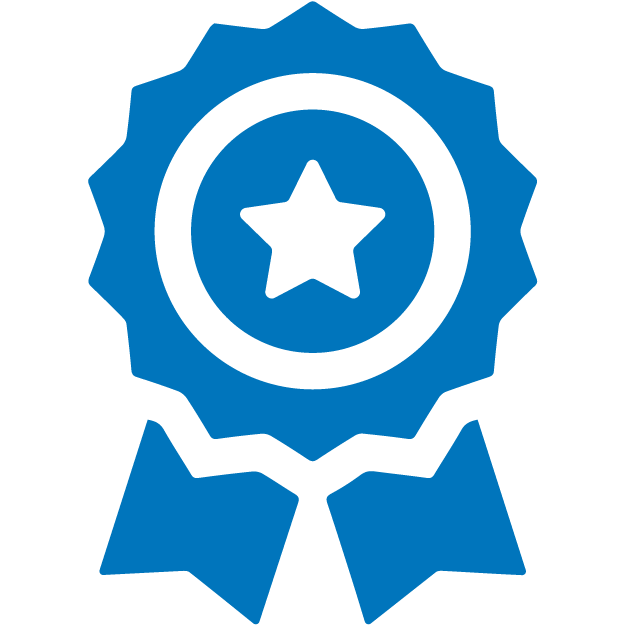 Leading the industry with 94%** of residents happy to call their Aveo community home
Disclaimer
*Access to a home care package is subject to availability and eligibility criteria, including a care assessment in accordance with the Aged Care Act 1997 (Cth).
**Figures based on the 2020 annual Aveo resident survey.