6 helpful tips for downsizers
There comes a time in everyone's life when their home no longer suits their lifestyle.
When it comes to active seniors, the decision to move is typically driven by a desire to reduce mortgage or household expenses, create a larger nest egg or move into a retirement community or aged care residence.
Data provided by National Seniors Australia shows the reasons people downsize in retirement have remained relatively stable since 2014 - as people age and their children move out of the family home, retirees decide a smaller, lower maintenance residence is better suited for their next chapter in life.
The research shows that other major reasons retirees decide to downsize include not being physically able to maintain their current property, lifestyle factors, the need for a single-level home, and the desire to use the proceeds from the sale of the home to fund their future living arrangements.
A home can hold many memories however, and what the research can't capture is the difficulty many face in deciding what to take when moving into a smaller home.




Experts agree that when it comes to efficient downsizing, time and thoughtful consideration are likely to prove your most effective weapons.
Below are some tips that may help.
Make a list
Moving house is stressful at the best of times. Regain control by making a list of the items and possessions that you feel most connected to. Initially it may include some items, such as a favourite bulky piece of furniture, that won't make the final cut because of space restrictions. Your list doesn't have to be definitive but it will help take some of the pressure off when the ultimate decision must be made.
Step-by-step
It can prove overwhelming packing up what in some cases may be 50-plus years of memories. But by taking it one room at a time, you are helping to break up the task while also affording yourself a sense of achievement as you cross each room off your to-do list.
Use the 'past year' rule
Consider when was the last time you used or needed each item and use this as the basis of your decision whether to keep or cull. The linen cupboard is a good place to start as it's an easy place to make quick progress. Consider the space in your new home, unit or villa. What items do you really need and what items can you do without? If you haven't used the item in the past 12 months, chances are you are unlikely to in the near future either.
Separate your items
The average downsizer only keeps one third of their belongings, so consider placing the items in each room into three separate plastic tubs labelled 'keep', 'sell' or 'donate'. Re-home items to select friends, donate to local charity groups or even host a garage sale. Ask family or friends for their input, remembering to afford loved ones the opportunity to secure any pieces that might be sentimental to them before designating the remaining items.
Digitise what you can
Shoeboxes of old photos, slides and CDs or records, may hold your family's history and memories, but you may be surprised to learn just how much room they actually take up. Instead considering paying a scanning service or digitising them yourself. Not only will this help preserve these special items for the future but it will also lessen the load you have to move to your new home.
Remain optimistic
The downsizing process can prove overwhelming. Remind yourself that in the end, home is wherever your heart is. No matter the size of the place we choose to move to, this won't impact the memories that we already hold. Try to remember that while downsizing may be the end to one journey, it also opens up room for a host of new opportunities.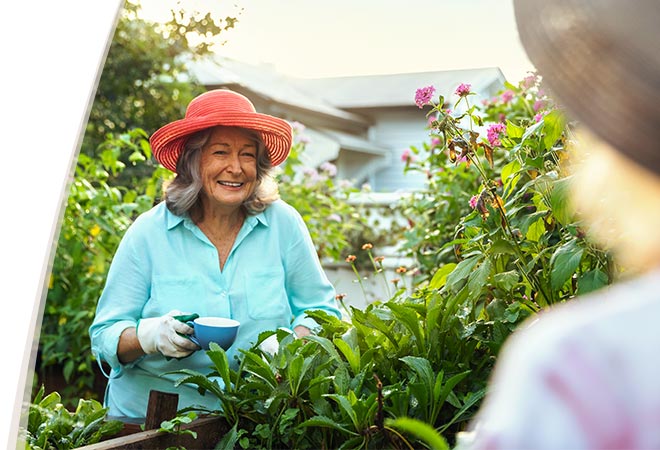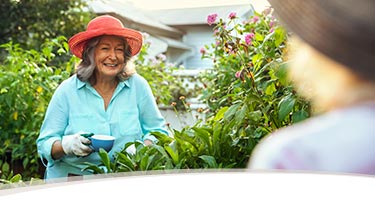 A low-maintenance lifestyle awaits
At Aveo, 94%* of residents love their lifestyle. Hear from them about why they made the move and how they feel having made the change!
Subscribe to our newsletter
Be the first to receive the latest news, events and properties for sale at Aveo
Subscribe to our newsletter
The latest Aveo news, articles and resources sent to your inbox.
At Aveo, we respect your privacy and will not share your personal information. You can find out more by downloading our Privacy Policy.