Our Services
Food & Nutrition
Delicious and nutritious meals
Catering to senior Australians nutritional needs with a 5-star approach
We're changing the industry standard with our 5-star approach to food and nutrition that is specifically designed to meet the nutritional needs of seniors. Working with Nutrition Professionals Australia, we have developed menus and ready-made meals which taste great.
Our restaurants & dining rooms come to life
Enjoy great company and the shared experience of good food in our vibrant restaurants and dining rooms. Every meal is prepared for your tastes by our highly skilled staff using only the freshest ingredients.
Fresh and tasty meals prepared by our chefs and cooks
Nutritionally balanced menus approved by Nutrition Professionals Australia
A friendly atmosphere where friends and family are welcome too
Each meal is made to suit your individual needs and preferences
Ready-made meals to enjoy at home
When you don't feel like cooking or eating out, our restaurant quality ready-made meals are the perfect alternative. Choose between classic favourites and new tasty specials inspired by our residents, all approved by Nutritional Professionals Australia and delivered to you.
Affordable prices and generous portion sizes
Delivered to your Aveo community for pick up
Specifically designed to meet the nutrition needs of over 65s
Resources
Aveo's very own cookbook now available
Live Life Cook
Empowering the country's active seniors to keep cooking well into the future is the aim of our new cookbook released by expert chef, John Casey in conjunction with Nutritional Professionals Australia.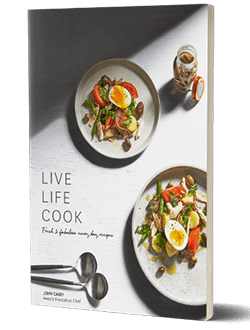 Free nutrition handbook
Aveo, together with Nutrition Professionals Australia, have developed the Better Food and Nutrition Handbook to provide older Australians with the vital ingredients necessary to enjoy a healthy lifestyle for many years to come.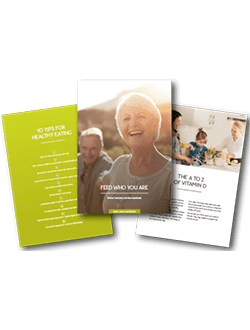 Subscribe to our newsletter
The latest Aveo news, articles and resources sent to your inbox.
At Aveo, we respect your privacy and will not share your personal information. You can find out more by downloading our Privacy Policy.