News & real stories to inspire
Chapter Magazine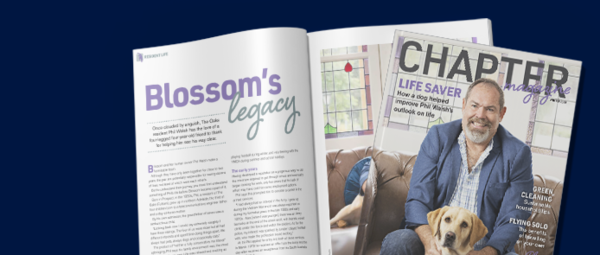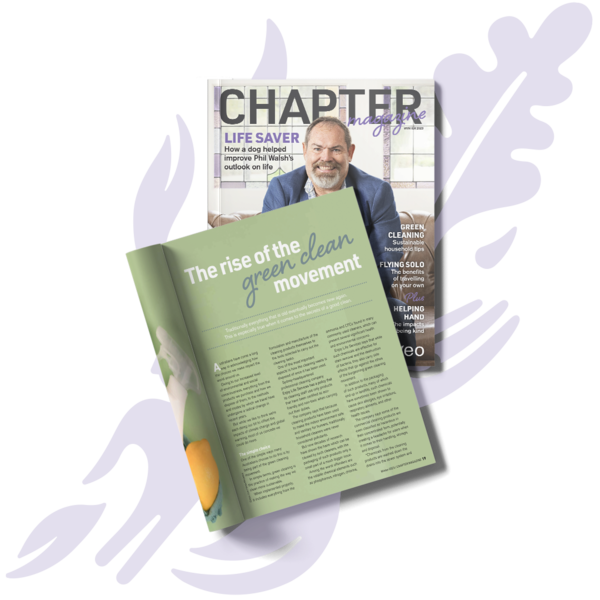 Here it is! The 13th issue of Chapter is hot off the press.
Chapter Winter '23
Aveo's biannual lifestyle magazine, Chapter, is full of great stories with residents, interviews with staff and delicious recipes. If you'd like a copy, fill in the form below to download a digital copy immediately or to have one mailed out.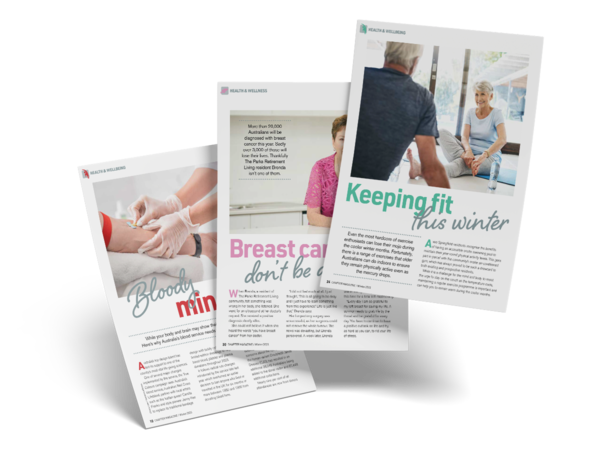 Highlights of this issue
Meet resident Phil Walsh, who has the love of a four-legged four-year-old blonde to thank for helping him see his way clear
Learn about what motivates older Australians to donate blood
Understand how acts of kindness benefits both the giver and receiver
Find out why travelling solo in your senior years is the new craze
Learn about the rise of the green clean movement
Follow tips on how to ensure your loved one feels in control when making the big move
Meet Chef Manager Aaron Nash, from The Manors of Mosman Retirement Village
Choose one of two warm and hearty winter recipes to try
Follow resident Brenda's journey to surviving breast cancer.
Get your FREE copy of Chapter magazine here