Hunters Green Retirement Village
1800 316 940
2 Rochester Pde, Cranbourne East VIC 3977
Nestled in the heart of Cranbourne East lies Hunters Green, a social and vibrant retirement community that makes retirement living easy. Located within reach of some of Victoria's most picturesque destinations, while offering city convenience and a relaxed country charm, you can keep active with the many social events, clubs and activities, or just kick back and soak up the atmosphere from the comfort of your own private villa.
Benefits of retirement living at Hunters Green
Choose how to spend your time
Discover a place where you are spoiled for choice on how to spend your time. Participate in a range of community activities, explore your surrounds, or just soak up the atmosphere from your villa.
Designed to the highest standards
Your spacious new villa includes a large modern kitchen with plentiful storage, generously sized bedrooms, a large, open courtyard, and an attached, internal-access garage.
Want to learn about retirement village costs?
Discover the industry-wide costs and how your living expenses might change if you decide to move to a retirement village.
Hear from residents at Aveo Hunters Green
Leo
"I've found the most beautiful friendships here that you'll never ever be able to find in your whole life."
"The only mistake that I think that we made is that I didn't come in here 10 years earlier. You'll never find a better place, better gardens, better facilities and better people anywhere."
Muriel
"Living here means you need never be lonely. There's always somebody you can talk to. Everybody just seems to care here."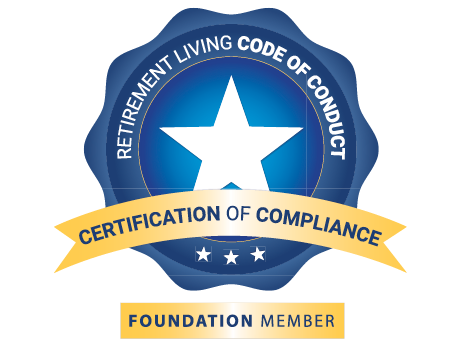 High standards for residents
Aveo is committed to providing each and every resident the best retirement living and care options possible. That's why we're proud members of the Retirement Living Council and supporters of the Retirement Living Code of Conduct.
Would you like to know more about living at Aveo Hunters Green?
Complete the form below to request a callback from our friendly team.
Other communities
Explore nearby retirement communities
Each community has its own unique features. The best way to find the right one for you is to arrange a visit and see for yourself.
Find a community
8
Subscribe to our newsletter
The latest Aveo news, articles and resources sent to your inbox.
At Aveo, we respect your privacy and will not share your personal information. You can find out more by downloading our Privacy Policy.