Services | Food and Nutrition
Select Dining
A 5 star dining experience
Enjoy sharing great food with good company in our restaurants and dining rooms
With the assistance of Nutrition Professionals Australia, we are on a mission to change the perception of food in retirement and aged care with our 5 star approach.

Enjoy delicious meals with friends and family, designed to meet the changing nutritional requirements of over 65's, from within our vibrant restaurants and dining rooms.
Food to nourish body and soul
Discover our five star in-community restaurant and dining service.
Baked omelette with herbs, feta & spinach
Thai pumpkin soup with cashews
Grilled barramundi with coleslaw
Roast lamb rump with Tuscan vegetables
Great range and variety
Offering a variety of entrees, main meals, desserts & seasonal specials, with a refreshed menu each quarter.
5 star approach
Our 5 star approach meals every meal is served to the highest standard and tailored to your needs.
Nutritionally designed for over 65's
Each meal has been specially designed to address the changing nutritional requirements of people as they get older.
Experienced chefs
Our highly-skilled chefs and cooks can take into account individual tastes, dietary requirements and requests.
Quality ensured
National Compliance Manager and Regional Managers carry out regular audits to ensure your meals constantly meet our high standards.
Resources
Aveo's very own cookbook now available
Live Life Cook
Empowering the country's active seniors to keep cooking well into the future is the aim of our new cookbook released by Aveo's Executive Chef, John Casey in conjunction with Nutritional Professionals Australia.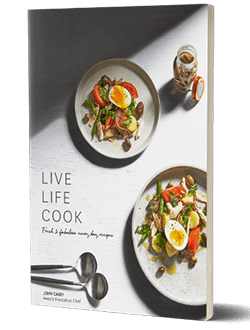 Free nutrition handbook
Aveo, together with Nutrition Professionals Australia, have developed the Better Food and Nutrition Handbook to provide older Australians with the vital ingredients necessary to enjoy a healthy lifestyle for many years to come.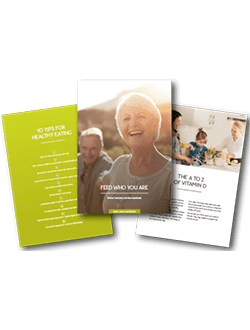 Subscribe to our newsletter
The latest Aveo news, articles and resources sent to your inbox.
At Aveo, we respect your privacy and will not share your personal information. You can find out more by downloading our Privacy Policy.