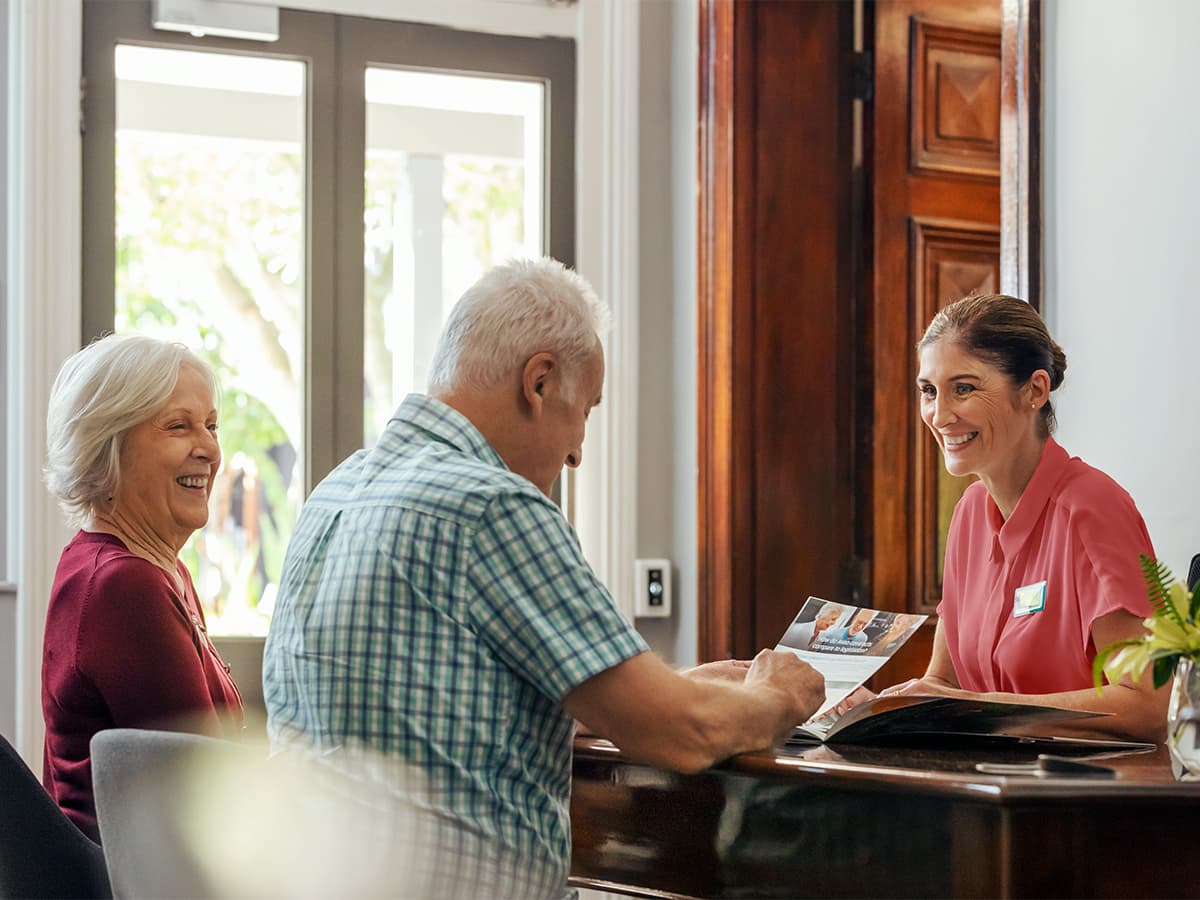 AVEO RETIREMENT LIVING
Financial planners guide to Aveo
Redefining Retirement
Making the move to retirement living is a big decision and independent financial advisers, just like you, play a big role in ensuring residents understand the financial implications of their new lifestyle and feel supported in their decision making.
Here, you'll find information about Aveo and the range of lifestyles on offer for ageing Australians. Watching the introductory video to your right is a great place to start!
Inspiring people to live well, for over 30 years
Australia's leading and most innovative senior living provider, with over 90 communities across Australia, Aveo is dedicated to delivering the best senior living options.
13,000 residents across 94+ communities
94% resident satisfaction
Aveo 2020 Annual resident satisfaction survey
Above and beyond legislation
Industry leading contracts
Owned by Brookfield asset management
Retirement living council members
900,000 hours of personalised support
Discover our payment options
As part of making the decision to move into selected Aveo communities and depending on the preferred home, residents can choose a contract and opt to discount, defer or not pay their management fee. Tune in to our explainer videos to find out more and to hear about the range of guarantees that come standard with the Now, Later and Bond options.
Hear from an industry expert about retirement village costs
Hear from retirement living expert Rachel Lane, Principal of Aged Care Gurus as she explains the costs involved in moving in, living in and leaving a retirement village.
Aveo payment options explained by an expert
Retirement living expert and Principal of Aged Care Gurus, Rachel Lane, explains the differences between Aveo Payment Options.
Would you like to know more?
Please refer to the contract for the full terms and conditions. The entry payment and other fees payable on entry depend on the contract option selected and will be calculated based on the listed property price (also known as the 'standard ingoing contribution') for a home. The resident may have to pay a departure fee when they leave this village. The resident may have to share any capital gains received with the operator of the village. Availability of payment options will depend on the community and type of home chosen. The payment options are current as at 08/09/21, but may change without notice.
Subscribe to our newsletter
The latest Aveo news, articles and resources sent to your inbox.
At Aveo, we respect your privacy and will not share your personal information. You can find out more by downloading our Privacy Policy.