Maintaining social connections in later life is an important factor in reducing the risk of depression, anxiety and more common types of dementia.
Research has linked social isolation and loneliness to higher risks for a variety of physical and mental conditions: high blood pressure, heart disease, obesity, a weakened immune system, anxiety, depression, cognitive decline and Alzheimer's disease.
Yet while retirement itself is not a risk factor for depression or anxiety, not having a broad social circle, activities to participate in or interests to cultivate in retirement can be.
Studies have shown for older Australians in particular, supportive relationships decline as they get older.

This is of particular concern when, according to population projections by the Australian Bureau of Statistics, there will be between 2.8 and 3.7 million people living alone in Australia by 2026. The data shows the number of older Australians living alone is also expected to increase to between 34 per cent and 39 per cent.
In Mental Health and Later Life, John Keady and Sue Wats wrote that there were a number of other factors potentially increasing older people's vulnerability to social isolation. These included when social networks became reduced when work was no longer a feature of daily routine, when networks diminished as people get older and friends and family die, and when fear of crime led to a reluctance to go out, especially after dark.
Prominent health researcher Jonathan Lomas suggested that the degree to which we trust and associate with each other in caring communities is "probably one of the most important determinants of health".
Fighting the loneliness epidemic among active seniors, however, does not have to be difficult.
The body of scientific evidence suggests social engagement can help maintain thinking skills and slow cognitive decline. Other studies link an active social life with better cardiovascular outcomes and greater immunity to infectious disease, among other health benefits.





Many forward thinking seniors say that moving into a retirement village or aged care facility has not only helped them plan better for the future but also assisted them to live a more social life and reduced their feelings of isolation.
The numerous events, clubs and dining venues on hand helped them to become more socially active, while interacting with new neighbours in a similar age group frequently exposes them to new activities and adventures they may not have tried previously.
Queensland School of Psychology professor Nancy Pachana says active seniors require just two or three friends in their social network to begin receiving positive physical and mental health benefits.
Nancy, who specialises in working with active seniors, says social connections include having some close friends or family that you can go to share either happy news or a troubling event.
"You do not need a really extensive social network to receive positive health and mental health benefits – just two or three close friends is what is thought to be protective. Keeping physically and mentally active, eating a healthy diet and maintaining a healthy weight, and avoiding stress, are also key," she says.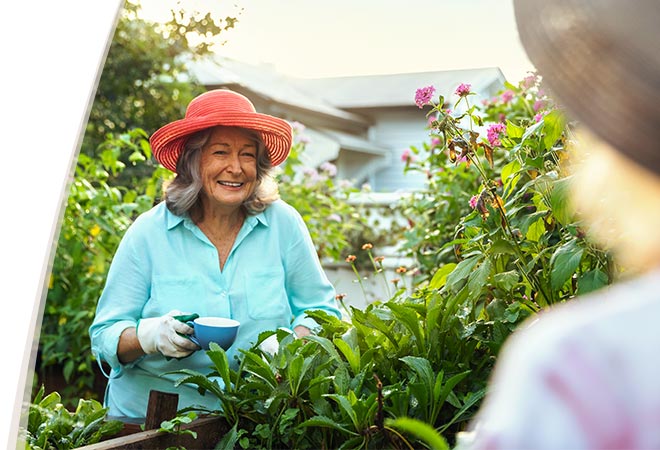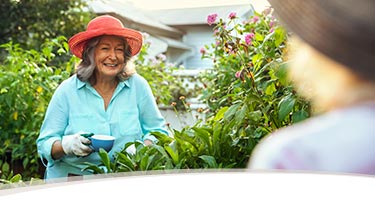 Love that Aveo feeling
Your retirement shouldn't feel like a chore and it won't at an Aveo retirement village.
Subscribe to our newsletter
Be the first to receive the latest news, events and properties for sale at Aveo
Subscribe to our newsletter
The latest Aveo news, articles and resources sent to your inbox.
At Aveo, we respect your privacy and will not share your personal information. You can find out more by downloading our Privacy Policy.